EST. 2001
Obviously this website is not updated very often. We are still here. We are not doing much at the moment. Feel free to contact us anytime if there is ever anything we can help you with.
We would like to thank all of our visitors for taking the time to stop by.
If you or anyone you know has had any strange or unusual experiences, we would love to hear about them. It doesn't matter if it was a Haunting, a Bigfoot sighting, UFO, Chupacabras, Mothman, etc. We are always interested.
For a listing of terms and definitions of all things paranormal and otherwise. Check out this link below for Occultipedia. It is far more extensive and descriptive than if we had made the attempt at defining this stuff ourselves.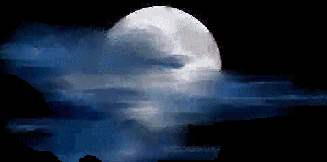 "Good. Bad. I'm the guy with the gun." -Ash (Bruce Campbell), Army of Darkness





Our mission at Oklahoma Ghost Patrol is to seek out and investigate the paranormal and unexplained happenings. These include, but are not limited to: Ghosts and hauntings, strange or mysterious lights, bigfoot and strange creature sightings, urban legends, and most any strange or unexplained occurances. We never charge for an investigation. We will investigate your business or your home. All information given to us is kept private and confidential. We will never give out names and locations unless specifically requested to do so. Depending on the sensitivity of the location we may not even post the investigation on this website. We bring our own equipment and will only post that evidence which we believe has the possibility of being genuine. Oklahoma Ghost Patrol is based in Wellston, Oklahoma. We will investigate anywhere in Oklahoma and depending on opportunity, the surrounding states. We do work with other local teams with a similar resolve. If an occasion arises where we cannot be of service, we can usually refer you to an associated group. We only ask that inquiries are of a serious nature.
We would like to thank our friends at GHOULI and Eerie Oklahoma for always being there.





"Life brings hope and pain but revenge never brings redemption" -Connor Macleod (Christopher Lambert), Highlander: Endgame




"Suddenly there came a tapping, as of someone gently rapping, rapping at my door. So tell me, did you hear me rapping?" -Eric Draven (Brandon Lee), The Crow

View My Guestbook
Sign My Guestbook