On Friday October 25, 2003 we had kind of a dinner meeting at the Hoghouse restaurant with members from GHOULI, Eerie Oklahoma, and a few new people.
This was not an actual investigation, but rather a get together sort of thing. The Hoghouse is purported to be haunted. We all took several pictures in most of the areas while we were there. Most of the pictures we took came up empty save for one. The food there is pretty good and at reasonable prices.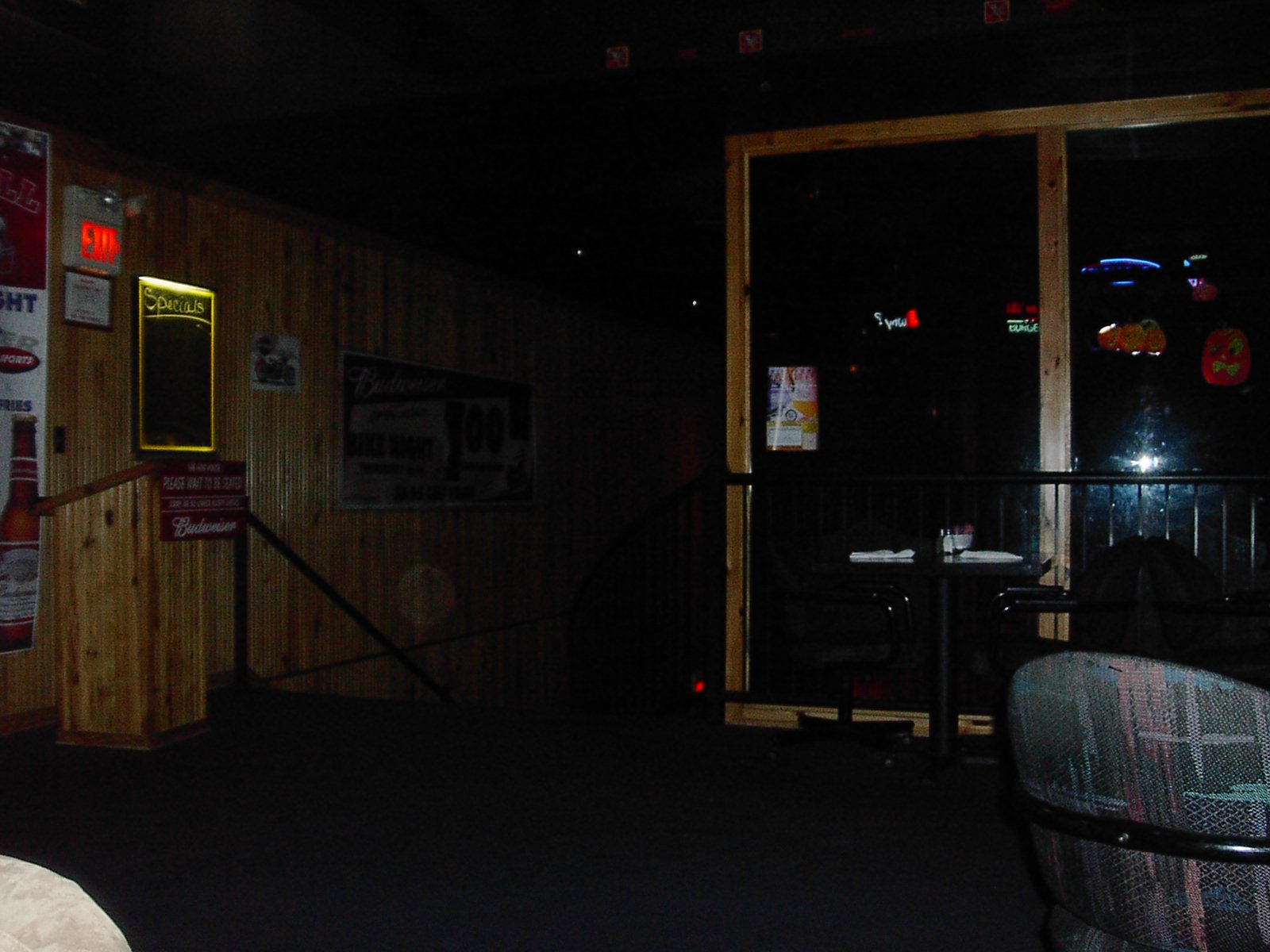 This picture was taken by Kelly using the digital camera. Notice the large orb near the staircase. There were no marks or lighter areas on the wall itself. No other pictures of the staircase revealed or contained anything unusual.