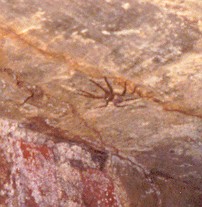 This was a very large spider we spotted on the ceiling in one of the rooms of the basement area of a leftover structure around the 101 Ranch. It was not a Tarantula, but easily as big as some of the smaller tarantulas can get.
This is a Bat that was flying around us at the Boarding School.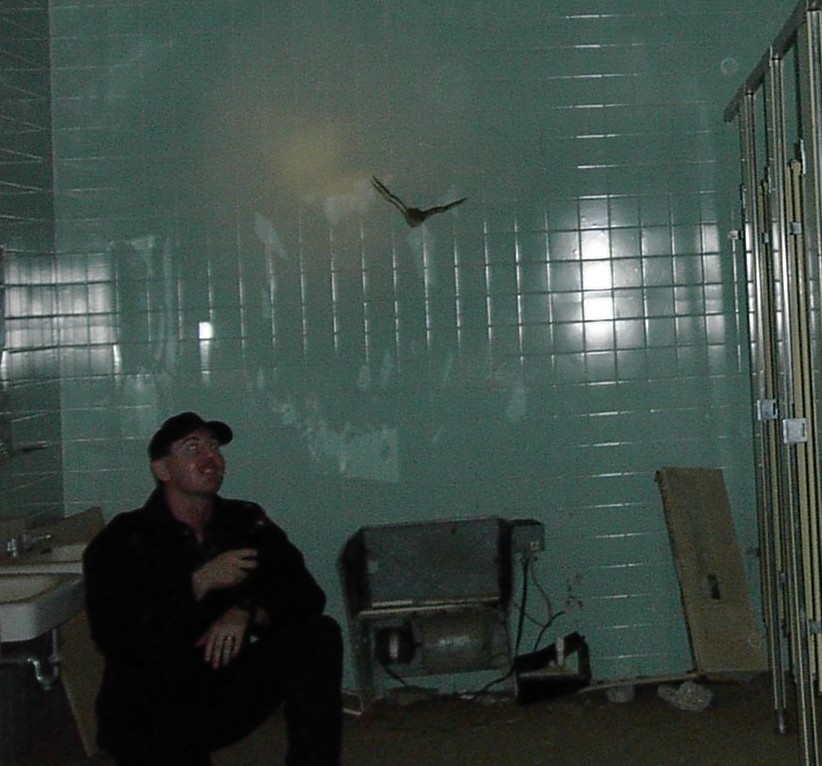 Here is the same bat flying past Mike's head.