Sunday October 19, 2004 Members of GHOULI and Oklahoma Ghost Patrol investigated a popular bed and breakfast in Guthrie. Members present were Rus, Jeff, Rus' friend Trisha, Mike and John.
We started out by taking a walk through of this rather fascinating place. Rus gave us a few of the goings on and history of what was supposed to have happened. There is supposed to be the ghost of a little girl who tugs on and plays with people's feet as they sleep in a room on the second floor. She also sometimes leaves an imprint on the bedcovers. They say many times there are sounds like a bowling ball moving across the ceiling of the second story. There is a small storage room in the rather large attic with a lot of old toys and games, where she is also supposed to occupy from time to time. According to some, there is supposed to be a man in the basement area who is sometimes spotted as well. When he is not visible, he is said to make his presence known in other ways. This location is also popular due to the murder-mystery weekends which are held there. This is a very impressive bed and breakfast.
We ran audio and took photographs of most of the house at various times. We used the EMF meters and set up one of the motion detectors. We set up video in various locations. We also did an experiment which shows how dust can create orbs in photos. Rus showed us how to create a "vortex" using a fiber from one of the sofas. It's rather amazing how easy it was and how genuine it looked. Part of what we do is knowing what can cause such anomolies and contaminate our evidence.
We managed to capture some interesting photos. As of yet we have not fully reviwed our audio or video. The EMF meters and motion detector registered nothing out of the ordinary. Overall, it appeared to be a somewhat quiet day in this location. We will post the end results after we finish with the audio and video.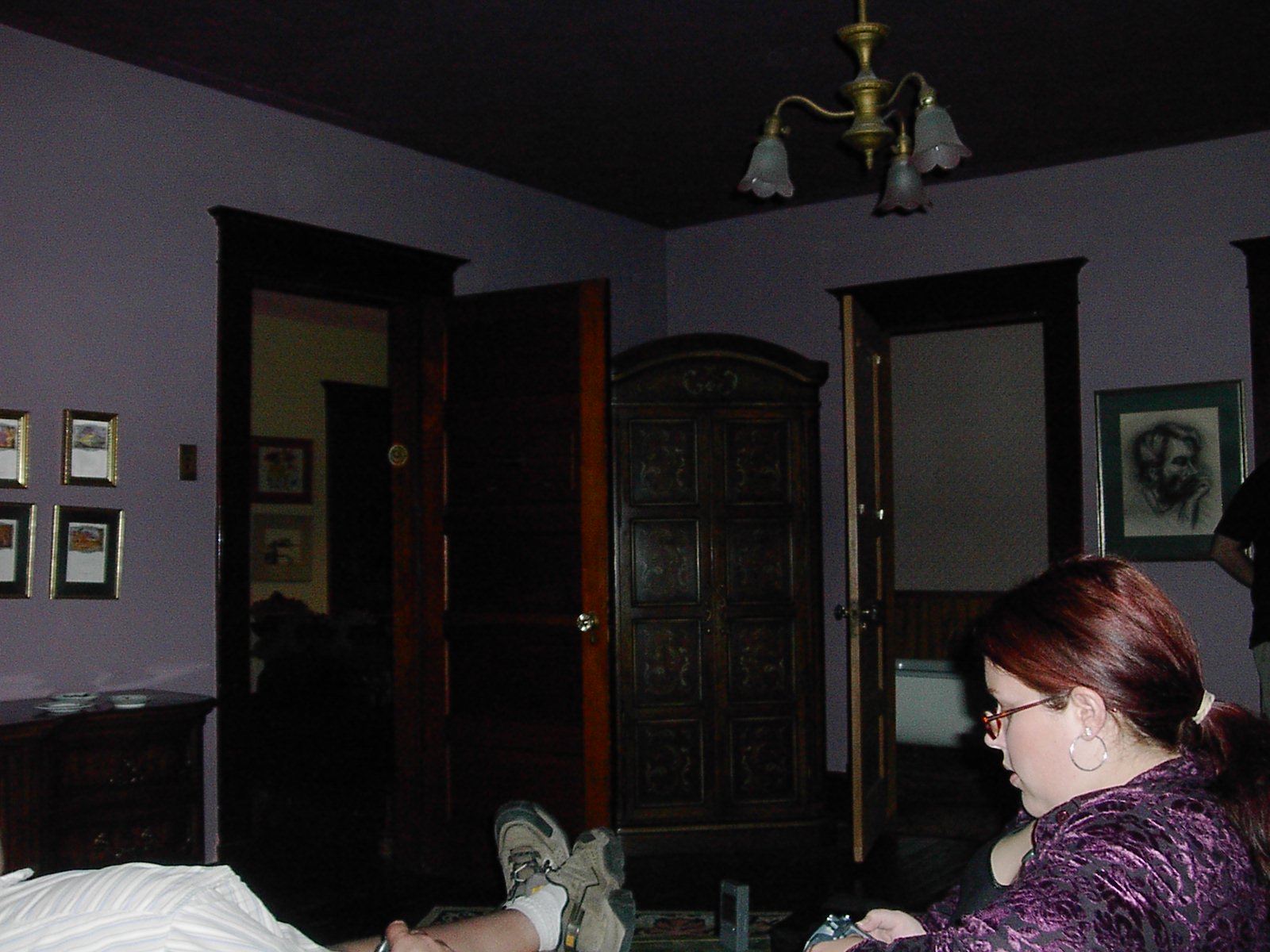 This may or may not be paranormal, but the orb on the doorframe really stands out in this photo.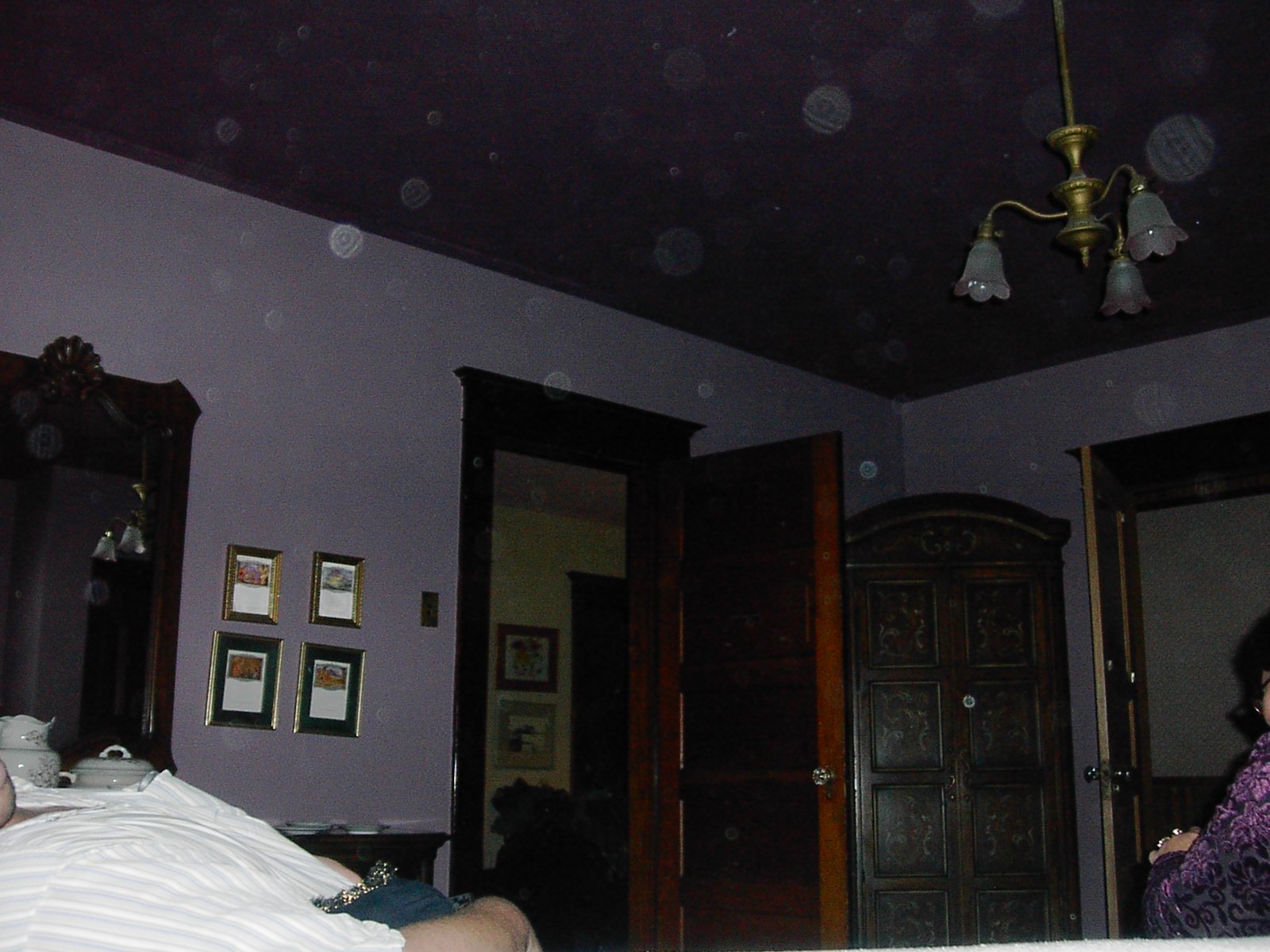 These are the many orbs we produced by beating 2 pillows together, thus scattering available dust.
We have recent information that suggests this place may be rigged. This comes from Teams of our fellow Ghost Hunters who have investigated the place more thoughoughly than we have. That's not to say that they do not have genuine paranormal activity going on there. They have been charging large sums of money to teams going there to investigate as well as seeking a lot of media attention for their "paranormal" business. Whether this information is accurate or not, we implore our fellow Paranormal teams to beware when looking into setting up an investigation there for the weekend.